Newport News Cheapest Fares
To search and book flights to Newport News in 2020 and 2021, please enter your requirements and click the search button above.
Newport-News, Virginia, is an emerging family destination In America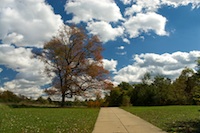 Flights to Newport-News in Virginia, are usually booked by holidaymakers who visit the area from May to September. Although these months offer the best weather for visitors to visit the vibrant city, many holidaymakers flock to the United States destination during other times of the year because of the activities that Newport-News offers.
The city is a romantic place to visit but also a wonderful destination for families. In the Virginia Living Museum, for example, families on holiday can explore the Amazing Butterflies maze and experience for themselves the challenges that butterflies encounter. The Virginia Living Museum is located on J. Clyde Morris Boulevard.
Friday is the day to look forward to while in this part of Virginia because couples can attend The Fountain Concert Series at Oyster Point. The gates open at 5.30pm and food and beverages are sold at the venue. This is also a fun, family activity especially if the whole family loves listening to music.
Another activity to look forward to, especially for those who have children, are the hayrides held every Saturday. The main park in the city, located at Jefferson Avenue, is the venue for the Saturday hayrides. Children and adults alike can enjoy a 40-minute hayride as well as a discussion on its origins. It is a great way for holidaymakers to experience a genuine rides on a wagon piled with hay.