Roatan Cheapest Fares
To search and book flights to Roatan in 2020 and 2021, please enter your requirements and click the search button above.
Roatán Offers Sun, Sand and Fun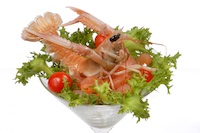 The laid-back island of Roatán, located off the coast of Honduras, is a charming holiday getaway destination. The largest of the Bay Islands, Roatán is a curious mix of holiday wonderland and tropical hideout. Featuring an annual Carnival in April, this is a truly delightful holiday destination.
One of the unique things about the island of Roatán is that visitors can make their holiday there exactly what they want it to be. If they feel like indulging in adventure or water sports, visitors can spend days diving, kayaking or snorkelling, and exploring the second largest reef formation in the world. The annual Carnival in April, followed by the Shrimp Festival in June and the Fishing Festival in September provide excellent chances to relax and meet the friendly locals. The Carnival generates a colourful turnout of people in the streets with decorated pick-up trucks substituting for floats. There is plenty of roast pork, shrimp, curried fish, and cassava bread that can be purchased as street food, while the restaurants and open bars ensure a full meal or a cool drink is always at hand.
Roatán is home to the Bottlenose Dolphin, and the conservation group on the island can arrange for a dive among these magnificent, gentle creatures, which are known to have saved human lives at sea. The dolphin show at Anthony's Key Resort is well worth a visit. Roatán is also home to several species of butterflies, iguana, and plants, and the lush tropical forest trails attract visitors to this island. After a flight to Honduras, a short boat trip will take travellers to this magical, hidden, unspoiled dream holiday destination.