The Sacramento Jazz Festival brings the city alive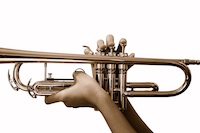 The Sacramento Jazz Festival and Jubilee is the world's biggest traditional festival. Over 100 bands from a range of different genres, including blues and swing, come to this destination to perform at more than 40 venues.
The festival, which lasts for four days, consists of performances artists playing traditional jazz, blues, swing, gospel, barbershop, Dixieland jazz and New Orleans jazz. Bands come not only from all over the US but also Canada, England and Guatemala.
There are also a number of special events. The Opening Day Parade involves not only bands but also antique cars, flamboyant costumes, military guards and fire trucks. The parade heads along the Old Sacramento streets and, at the end, the Emperor declares the festival open.
Other events include a Swing Dance Contest, which offers a grand prize of $1000, Sunday Gospel Sets and a Salute to Service Memorial Day, in which fallen and living veterans as well as active service members are honoured for their work.
Visitors can get involved with Drexel University's Jazz Master Class Series in which renowned musicians provide lectures and workshops. The main theme is the history of jazz and the different styles which have developed.
Ragtime Corner is an integral part of the Sacramento Jazz Festival and performances take part in a number of venues. Then the Family Stage provides a wealth of activities for children as well as showcasing musical youth acts. In the evening, there are a number of jazz sessions and a the largest clubs provide a destination for live entertainment.