Townsville Cheapest Fares
The lowest fare found to Townsville (TSV) was £837 with Etihad. The fares shown here are the lowest flight prices to Townsville obtained in actual searches by Just The Flight customers. To search and book flights to Townsville in 2019 and 2020, please enter your requirements and click the search button above.
Townsville 400 Festival offers many activities in July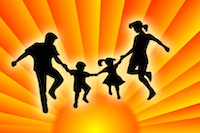 Set in the heart of Queensland, the city of Townsville provides a perfect escape from the hustle and bustle of life whilst inviting visitors to explore the unique culture of Australia. The area is known for its exciting and diverse events scheduled throughout the year, but there is no time better suited to visiting this region than during the month of July when the Townsville 400 Festival is in full force.
The entire community of Townsville comes together during this month-long festival to participate in the varied activities that are carefully planned each year. Families look forward to the sporting events that fill stands with spectators, such as the V8 supercar races, cricket matches, and horse races. Locally, families and schools celebrate with school holiday programmes for children, providing plenty of opportunity for youths to enjoy a myriad of activities with their parents and friends.
Reaching into their crafting roots, the region sponsors markets galore during this month as well, making it a prime shopping destination for visitors and locals alike. Everything from commercially-produced products to handcrafted items made by local artisans can be found, and it is a great time for visitors to look for a bargain!
Musical performances, stage performances, and live concerts are also a key feature of this month-long festival, with many of these events being either free or with a small reasonably priced fee. It is also a time for visitors to simply take in the many wonderful places and activities that can be found in Queensland throughout the year regardless of whether a festival is on or not, such as picnicking and leisurely strolls down shop-lined streets.