Stag and hen party destinations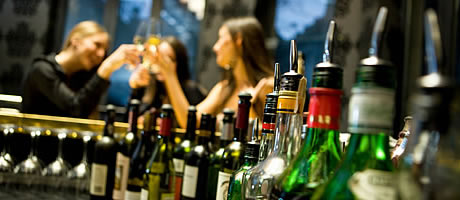 With the availability of cheap flights to most European city destinations, the world really is your oyster when it comes to organising stag and hen parties. In the age of bargain flights and cheap hotels, spending your hen or stag night down your local and being tied to a lamppost no longer cuts the mustard and the hen night is yesterday's news - it's all about the hen weekend now. Flying off with your friends for a few final days of freedom is, arguably, one of the best parts of getting married.
Barcelona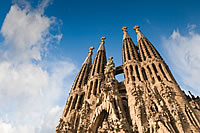 Barcelona has long been a popular destination for pre-nuptial partying and, it isn't difficult to see why.

The city is served by several low-cost airlines including easyJet and Monarch and, with miles of sandy beaches located just ten minutes from the centre of Barcelona, it's the perfect destination for those who want a beach break with a splash of city chic.

Barcelona really comes to life after 10pm and holidaymakers will be spoilt for choice where bars and restaurants are concerned. The city's most famous boulevard - Las Ramblas - is a must-visit destination. However, those who want to wander off the beaten track can head to L'Eixample, an area in the north of the city where the locals like to let their hair down. Other hotspots include the stunning Gothic Quarter, Port Olimpic, the waterfront stretch of Maremagnum and La Ribera.

Like most European cities, there is a wide range of accommodation to suit all budgets. Those travelling in a large group may wish to consider renting an apartment for the weekend, which could be a cheaper option that staying in a hotel or guest house.
Dublin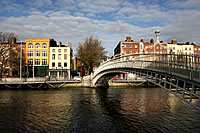 Dublin is a great option for those who want to spend less time travelling and more time in the pub.

The city is easily accessible for British travellers, with budget flights departing from the majority of UK airports. According to Hotels.com, 18 per cent of men who travelled abroad for a stag party last year went to the Irish capital.

With an abundance of bars and restaurants, the availability of good-quality accommodation, friendly natives and no language barriers, Dublin is a winner on all fronts.

Hotspots include the trendy Temple Bar area, which is home to some of the city's best clubs and pubs, including Fitzsimons, Cassidy's Bar and Buskers.

Club M on Anglesea Street is one of Dublin's most popular night spots, as well as the trendy Club Switch, which hosts different events every night.

During in the day, visitors can take a tour of the famous Guinness factory, indulge in some retail therapy on Grafton Street or take a Viking Splash river cruise.
Marbella and Puerto Banus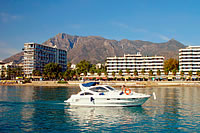 Stag and hen parties keen to let their hair down in stylish surroundings can head to the sunny Spanish resorts of Marbella and Puerto Banus.

Airlines serving nearby Malaga Airport include easyJet, Aer Lingus, British Airways, Air France and Monarch, with a flying time of around two hours and 50 minutes from the UK.

Home to some of Europe's wealthiest residents, Marbella oozes glamour and, with its golden beaches, glitzy bars and trendy restaurants, it's the ideal place to spend your last days of freedom.

Popular night spots include Lineker's Bar, Dreamer's Dance Club, Discoteca Scream, Old Joy's Pub, Havana Bar and Bambinas.

During the day, holidaymakers can explore Marbella's Old Town, enjoy a relaxing boat ride and soak up the sunshine on the beach.

When it comes to accommodation, there is something to suit all budgets, from luxury five-star resorts to low-cost one-star hostels and palatial villas.
Amsterdam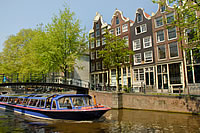 Amsterdam is still one of the most popular stag and hen destinations, with around 14 per cent of people visiting the city before tying the knot.

A hen or stag weekend in Amsterdam is not for the fainthearted, but for those who want some pre-wedding fun on a grand scale and in a vibrant and bustling city, there is no better place.

Visitors will be spoilt for choice when it comes to bars, clubs and activities. Aside from exploring the city's famous coffee shops and red light district, travellers can take a canal boat tour, soak up some culture in the Museum Quarter and enjoy a picnic in Vondelpark - the city's largest green space.

Like Barcelona, the fun really starts in Amsterdam once the sun has set and some of the best evening hotspots include Amstelhaven, Belgique, Cafe de Pijp and Cafe Soundgarden.

Another popular night spot is Onassis, which, according to Time Out, is "fit for a Greek shipping magnate", with its burnished mahogany fittings and luxurious lounge decks.