Dubai Shopping Festival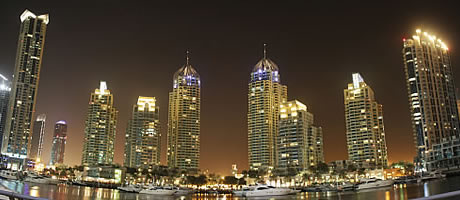 If the prospect of battling your way through the January sales in sub-zero temperatures does not sound appealing, it could be time to dig out your biggest suitcase and head east for the annual Dubai Shopping Festival. Kicking off on January 15th, it's the shopping equivalent of the Olympic Games and visitors can expect fireworks, entertainment and plenty of designer discounts.
Dubai Shopping Festival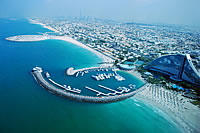 With the pound continuing to plummet against the dollar, a shopping trip to New York may not represent the value it once did. However, bargain-hunters need not worry - while the pound is recovering they can head east and explore the shopper's paradise of Dubai.

A glamorous and flashy metropolis, Dubai forms part of the United Arab Emirates (UAE) and is increasingly becoming one of the world's must-visit destinations. Nothing is done by halves in Dubai and visitors can expect to stay in the best hotels, explore some of the world's finest attractions and be treated like a VIP from start to finish.

Dubai is famed for the sheer size and quality of its malls and for those in need of some serious retail therapy, the Dubai Shopping Festival is an event not to be missed. This year's festival takes place from January 15th to February 15th and is expected to attract millions of people to the UAE for what promises to be a retail extravaganza, unlike anything seen before.
The shopping event of the year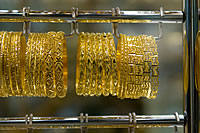 The festival was established by the government in 1996, in an effort to promote the city as a major retail destination and to boost tourism. Over the past 13 years the festival has continued to expand and now draws millions of people from all over the world.

As well as a shopping event, the festival has become something of cultural extravaganza that the whole family can enjoy. While mum is off trawling the shops, the kids can take part in special workshops and children's events.

A number of international fashion shows will also be taking place throughout the month-long festival, as well as streetside performances, nightly fireworks displays, musical shows and even movie screenings.

In addition, those keen to learn more about Dubai's history and culture will not be disappointed. A number of events have also been scheduled to showcase the emirate's unique culture and cosmopolitan character.

There are also plenty of top prizes to be won, including luxury cars, gold and huge amounts of money. According to the festival's organisers, around £90,000 will be given away to shoppers every day.

Dubai boasts dozens of shopping centres, including the Mall of the Emirates which, among other things, is home to Harvey Nicholls, Aspreys and Debenhams. Visitors will find the main shopping malls located around Al Faheidi Road, Al Rigga Road, Al Karama, Al Satwa's Al Dhiyafah Road and Beniyas Square, with modern stores standing side by side with traditional souks.

Bargaining at souks is expected and even in large stores customers are advised to ask for the 'best price', especially those planning to pay for their goods in cash.

Speaking recently, Abdulla Hassan Amiri, the operations and logistics manager for Dubai Shopping Festival Office, said that visitors will have the opportunity to get their hands on some fantastic bargains and reduced designer goods.

He pointed out that Dubai is home to some of the world's biggest shopping malls and best tourist attractions. Despite the fact that it sits in the middle of a desert, visitors can even go skiing if they want to, Mr Hassan Amiri noted.

"We have a lot of things. We have culture, we have modern and classical culture. There are a lot of opportunities, good discounts and cheaper prices with our zero VAT. It's a most popular city," he added.

"In addition to that, the shopper has the opportunity to win a luxury car and there are a lot of promotions going on during the shopping festival."

Now in its 14th year, Mr Hassan Amiri said the festival is attracting more people than ever before and with the wide availability of cheap flights between the emirate and the UK, it is little wonder that the city is experiencing a tourism boom.
Getting to Dubai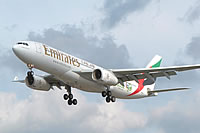 Flights operate daily to Dubai from most major UK airports, including Gatwick Airport, London City Airport, Heathrow Airport and Manchester Airport, with prices available from less than £300.

Carriers serving Dubai include Air France, KLM, Qatar Airways, Etihad Airways and bmi.

According to Dubai's Department of Tourism and Commerce Marketing, the number of people travelling to the city is on the increase, with visitor numbers set to grow even further over the coming year.

During 2007, almost seven million people stayed in hotels in Dubai, representing an eight per cent increase on 2006 figures, with the average stay lasting three days.
Away from the shops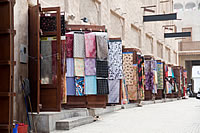 With warm temperatures all year round, Dubai is also an ideal destination for Britons looking to escape the dreary weather and soak up some sunshine. Winter temperatures rarely dip below 23C, with summer temperatures soaring above 40C.

Dubai may be a shopper's paradise, but there are also plenty of attractions to visit, including the famous Wild Wadi Water Park, which, according to the Telegraph, is widely regarded to be one of the best in the world. The park is located beside the Jumeriah Beach Hotel and is well worth a visit in between shopping sessions.

Visitors hoping to soak up some culture and learn about the Dubai of old can head to the Bastakiya, which is one of the city's conservation zones. With old stone houses, narrow streets and shady courtyards, Bastakiya is they way Dubai used to be before the skyscrapers came and the city developed into the bustling metropolis it is today.

Another popular attraction is the Dubai Museum, which is located in a historical fort and charts the city's development from a rundown pearling village to an oil-rich modern destination.

Much of Dubai's development has been led by the unstoppable Sheikh Mohammed who, according to Lonely Planet, promised that he would make Dubai the greatest city on earth.

"Driven by Sheikh Mohammed, a leader who doesn't understand the word 'no', visitors and potential residents are flocking to this Middle East metropolis in increasing numbers with the promise that Dubai is like no other city on earth," the travel guide says.

By all accounts, Sheikh Mohammed is certainly a man of his word.