The best hotels in the world

For some travellers, it's the destination itself that makes the perfect holiday. For others, it's who they go with. But for many, it's an unforgettable, top quality hotel stay that makes a break truly special. The best way to ensure this is exactly what you get is to pick an establishment with an untarnished reputation and every amenity you could possibly need - something that is possible whatever your budget.
In the lap of luxury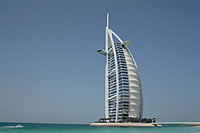 If money is no object and you really want the best, it might be an idea to look into those hotels that have won a clutch of awards and regularly feature in the travel industry's lists of the best accommodation for the year.

One such list is Travel + Leisure (T+L) magazine's top 100 hotels as featured in the 2007 World's Best Awards. Compiled every year, this league table takes in establishments based across the globe that cater for every taste possible.

Top of this year's list is the Oberoi Udaivilas, which is located in Udaipur in India - accessible through connections from cities such as Delhi and Mumbai. You would be forgiven for thinking that this lavish, sprawling hotel is in fact a palace from the outside, with its impeccable cream walls, curvaceous domes and immaculately-kept gardens.

Even once you are inside and have been assured of the building's hotel status, it is hard to shake off the expectation of bumping into a monarch or two. The decor is pristine, the furniture is exquisite and the views - including one of a real palace opposite - are spectacular. If you're really splashing out you can obtain a suite with a private pool - but this will set you back in excess of £2,000 a night.

Other top hotels on T+L's list include The Oriental in Bangkok, Thailand, in third place, which is more impressive on the inside than its less-than-amazing exterior might lead you to expect. The hotel's rooms are sumptuously decorated with colourful, tactile fabrics such as silk and velvet and come with a private butler service and access to an award-winning luxury spa across the river.

Meanwhile, Cape Grace in 20th place is a spectacularly located waterfront hotel in Cape Town, set against the stunning backdrop of Table Mountain. It offers African-style spa services, harbour views and a top-class whisky bar, among other features.

If you like your hotels to make a statement outside and in, why not take a flight to Dubai and stay at the Hotel Burj al-Arab, an unofficial seven-star establishment that is shaped like a boat sail and offers every luxury you could possibly imagine - from Hermes-designed amenities to a 'menu' that allows guests to pick the exact combination of pillows and quilts that they desire.
Affordable comfort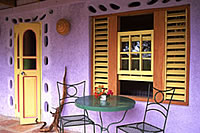 For those without quite as much money to burn as the patrons of the Oberoi Udaivilas, there are plenty of hotels that have much to offer in the way of luxury. A recent Times article came up with some suggestions from Budget Travel magazine's Secret Hotels publication that could be perfect for those looking for style and comfort without breaking the bank.

If you're heading to Jamaica, for example, you could stay at Jake's, which comprises numerous brightly coloured guest cottages on the south coast. These chic little suites are uniquely decorated and are more suited to the island's relaxed atmosphere than a standard air conditioned room, the Times says.

Elsewhere, why not have a taste of some simple luxury and visit the Hotel Brise Marine on the St-Jean-Cap-Ferrat peninsula - accessible by bus after flying to Nice - in France? This villa is ideally located close to the town centre and the beach, and enjoys picturesque tree-dotted surroundings.

Further afield, the Blue Moon Villas in Bali is a boutique hotel that isn't as costly (from £34 a night) as you might expect. Its large rooms have access to their own balconies and terraces and offer excellent views of the nearby Agung mountain, while pretty gardens and an infinity pool provide a place in which to relax.
Weird and wonderful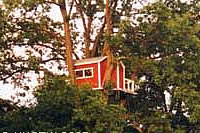 Just as there are hotels for those with budgets of varying sizes, there are also lodgings for those who want to stay somewhere truly unique. Unusual Hotels of the World has many suggestions, including the Woodpecker Hotel in Stockholm, which - as its name suggests - is a treehouse set 13 metres off the ground, and the Jules Undersea Lodge in Key Largo, Florida, located 21 feet under the ocean's surface.

You could also spend a night or two in the Propeller Island City Lodge in Berlin, which entirely comprises of items and rooms - including one containing a pair of coffins as beds and another where all of the furnishings hang upside down from the ceiling - individually designed by artist Lars Stroschen.
Space, time and water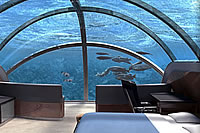 Architects have come up with a host of spectacular hotels designed to pull the tourism industry firmly into the space age. Water is a recurring theme with many of these, if a list on Bornrich.org is to be believed - according to the site, work is currently underway in Fijii to build the Poseidon Undersea Resort, a massive complex located some 1,200 ft under the sea, while the Waterworld concept in Songjiang, China, has facilities located both above ground and underwater.

The United Arab Emirates crops up again as the country likely to be home to the biggest number of super-luxurious accommodation, with the under-construction Hydropolis Undersea Resort in Dubai claiming to be a ten-star hotel and the dramatic above-ground Diamond Ring Hotel in Abu Dhabi - which is just a concept at the moment - shaped exactly like a giant engagement ring.

Looking further into the future, the wacky ideas keep coming, including a flying hotel that looks remarkably like a blimp, a hotel on the moon and - even further out there - lodgings that orbit the earth.