Stockholm Cheapest Fares
The lowest fare found to Stockholm (STO) was £135 with Lufthansa and the cheapest direct flight was £158 with British Airways. The fares shown here are the lowest flight prices to Stockholm obtained in actual searches by Just The Flight customers. To search and book flights to Stockholm in 2021, please enter your requirements and click the search button above.
Stockholm: Home to the Nobel Prize and Much More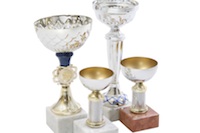 The city of Stockholm is laid out over several islands that are connected by bridges or narrow waterways that require some form of water transportation to access them. For this reason, Stockholm truly is the "Venice of the North." Not only is this city visually appealing, it is also a vibrant commercial part of Northern Europe.
Choosing Stockholm as a holiday destination means art galleries, international influences, and historical landmarks. Flights into the city are plentiful and frequent, and year round the streets of Stockholm are filled with visitors from around the globe. This is partially due to its mild climate; Stockholm is not known for its excessively hot days nor does it experience extensive or harsh winters. Enjoying long walks along one of the many waterways is something travellers can look forward to at any time of the year.
Stockholm is host to several great annual events that include the Stockholm Jazz Festival, which takes place in July and attracts musicians from all over the world. It is also where the Nobel Prizes are handed out; each December the Nobel Laureates go to Stockholm to participate in the awards ceremony.
Travellers who are unable to get to London to see the changing of the guard need not worry; the Kungliga Slottet, which is the royal palace in Stockholm, has a changing of the guard ceremony all its own which the public can enjoy.