The best of eastern Europe

Destinations in eastern Europe are fast becoming popular with tourists from around the world. As well as its historic cities and culture, the region has a surprising number of resorts and seaside locations perfect for summer holidays. Together with a comparatively cheap cost of living compared with western Europe, the east has much to offer those looking for a new and exciting holiday destination.
What's there?
Opinion is divided as to which countries comprise eastern Europe and which should strictly be classified as central Europe, but either way there is much to see east of Germany. Countries such as Poland, the Czech Republic and Bulgaria have risen quickly in popularity in recent years, while the likes of Romania, Estonia and Slovakia are still very much developing their tourist reputation.

However, one thing that all of the nations of eastern Europe have in common is that they hold a wealth of things to see and do for prospective holidaymakers - as long as they know where to look.
Croatia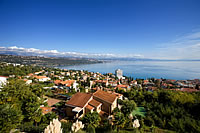 Croatia is located in the Mediterranean, just east of Italy. As you might expect the country enjoys plenty of sunshine along the Adriatic coast, while the north has a cooler and rainier climate. Its capital is Zagreb, which is situated some way inland from the coast but attracts plenty of tourists looking for a city break with a difference.

The city's attractions include the historic Upper Town and Kaptol districts and its wealth of exhibits at establishments such as the Archaeological Museum and the Croatian Museum of Natural Sciences. The capital also hosts numerous events and has a number of day trip opportunities to the scenic villages of Sestine, Gracani and Remete.
Czech Republic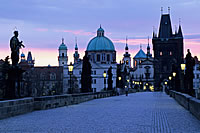 The Czech Republic is mostly known for the historical delights - and cheap beer - of capital city Prague. Yet there is much more to the country than this one metropolis. Active holidaymakers may prefer to visit the area just outside Prague, Central Bohemia, where pursuits such as canoeing, kayaking and windsurfing are available.

Southern Bohemia, meanwhile, is home to a number of lakes, castles and chateaux, while nature lovers are sure to love Sumava in the south-west of the country and wine fans are likely to take to picturesque Southern Moravia and its vineyards.
Hungary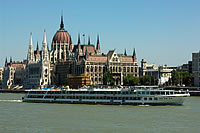 Capital Budapest is a beautiful city that offers enough attractions and entertainment to keep visitors occupied for weeks, with its much-praised architecture comprising just one of these highlights. Hungary is also home to the largest lake in central Europe, Lake Balaton, as well as 22 wine regions and numerous spa resorts and hotels.

Visitors with a penchant for castles and other crumbling buildings are likely to enjoy a trip to Pannonia, which has 800 registered historic structures and more than 1,000 chateaux, castles and mansions in total.
Estonia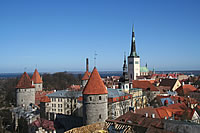 Compact Estonia may look small on the map, but the country is in fact packed with interesting sights and activities. The capital, Tallinn, is the obvious starting point for visitors. It is home to medieval architecture, spectacular churches and monasteries, and a wealth of boutiques and galleries.

Elsewhere in Estonia, Tartu is the second largest town in the country and is one of the nation's most important cultural centres. The Ontika coastal limestone cliff to the north is one of Estonia's most visited natural attractions, while seaside resort Parnu is particularly popular with holidaymakers in the summer.
Poland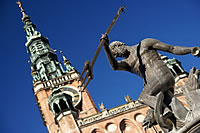 As well as the cultural attractions of Warsaw and Krakow, Poland offers a number of national parks and forested areas home to a variety of wildlife. Architecture-wise, the country is again home to enough castles and mansions to keep the most avid history buffs happy, while the Mazury lake district and the Tatra mountains provide further interest for nature lovers.

For those heading to Poland in the summer, the country has numerous resorts on the Baltic Sea coast, while skiing is available in the south. The tri-city area of Gdansk, Gdynia and Sopot to the north is perfect for tourists looking to indulge in the usual holiday habits.
Latvia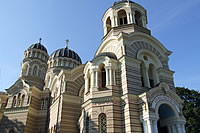 Like Estonia, Latvia is small but brimming with delights for visitors. Riga is packed with eye-catching architecture, arts and cultural performances, galleries and festivals, while the beach city of Liepaja is perfect for those seeking sun and music events.

Southern Latvia boasts castles, countryside and monuments galore, while the northern region is ideal for history lovers and a number of picturesque towns and villages can be found to the east.
Bulgaria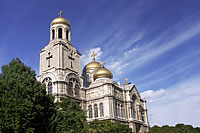 Bulgaria is famous for its thermal springs, heritage sites and deep-seated history. Some of its UNESCO-listed sights include the Kazanluk Tomb, the Ivanovo Rock Churches and Rila Monastery.

Other popular destinations in Bulgaria include summer resort Bourgas, capital city Sofia and the Slunchev Bryag resort by the Black Sea. Make sure you head inland to check out the country's spectacular natural landscapes too.
Slovakia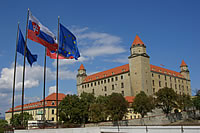 Previously one with the Czech Republic as the former Czechoslovakia, Slovakia is now a unique tourist destination in its own right. Bratislava, located on the Danube, is the main attraction in the country, thanks to its vibrant arts, friendly locals and beautiful setting in the foothills of the Little Carpathian Mountains.

The equally pretty northern region offers winter skiing and castles and buildings from a variety of historical periods, while Kosice in the east is again mountainous and filled with hiking opportunities and resorts.
Romania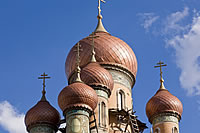 Those who want to get back to nature might want to take a trip to Romania. The country is home to a plethora of lush landscapes and ideal locations for hiking, while also offering castles, forts and traditional resorts by the Black Sea.

Of course, Romania is perhaps best known for being the setting for the age-old Dracula legend. You can take a number of 'Dracula tours' around Transylvania, taking in sights such as Castle Bran and the vampire's birth town of Sighisoara.
Lithuania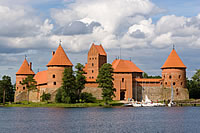 Lithuania is awash with lakes, rivers and forests, which are juxtaposed with the perhaps surprising modernity of capital city Vilnius. Other cities in the country include Kaunas, Klaipeda and Siauliai, all of which are worth a visit.

Elsewhere, Palanga is a popular beach destination, Neringa is picturesque and home to quaint fishing villages and the official centre of Europe is located near the village of Purniskes, just north of Vilnius.