The world's greatest party hotspots

Many holidaymakers head overseas in search of culture, relaxation or quality time with their loved ones, but sometimes all you want to do once away from the daily stress of life at home is have plenty of good old-fashioned fun. So where on earth do you start? Here are a few recommendations to begin your quest for a good time with...
The classics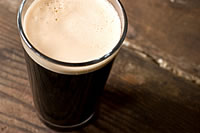 If your idea of a good time is sunbathing by day and clubbing by night, then your best bet is probably Spain and its buzzing islands. The Costa del Sol offers the likes of Torremolinos and Fuengirola for night owls, while the island of Ibiza is world famous for being crammed with clubs in which renowned DJs seem to live throughout the summer. However, if you're more of a bar than a club person, why not head to somewhere like laidback Malaga or upmarket Marbella?

Elsewhere, Cyprus is famous for its Ayia Napa resort, which is also a haven for those who love golden beaches, sparkling blue waters and a plethora of clubs and bars to choose from. The resort is ideal for those who like to have somewhere peaceful to escape to on the odd night that they are not out on the town, with Harbour Beach and Cape Greco offering places in which to enjoy some respite from the constant partying.

Closer to home, Dublin is becoming increasingly popular with those looking for a week of bar-hopping, particular among stag and hen party groups. Similarly, Prague has perhaps become more famous for its cheap beer than its historical and cultural attractions among younger travellers.
Long-haul fun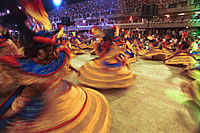 If you want to escape the confines of Europe, you'll find that the party options get much more interesting. Rio de Janeiro is the place to be if you're heading to Brazil in February. The Rio Carnival is one of the biggest parties in the world and attracts more than half a million visitors to the city every year. However, even if you fly over at other times of the year, you'll find that there is plenty to occupy even the most demanding clubber or bar-goer, particularly along the Copacabana.

Hopping north, the USA offers plenty of party hotspots that buzz year-round. If you fancy a bit of Hollywood glamour, you could fly to Los Angeles and try to mingle with some of the biggest film stars in the world at the city's exclusive nightspots. Just a few of these include the Sky Bar, the Conga Room, Area and the Viper Room.

If star-spotting isn't your thing, why not check out the cream of the current crop of up and coming bands instead? Young hopefuls regularly head to the city in the hope of catching the attention of music moguls, with the result that rarely a week passes by without another hyped up sold-out gig taking place in one of Los Angeles' many live music venues.

On the opposite coast, New York is another classic hotspot that is home to a wide range of clubs ideal for those from all walks of life. According to New York Magazine, some of the best nightspots in the city include Plan B at the St Regis Hotel, which makes some of the best Bloody Marys to be had, SOB's for salsa dancing, celebrity favourite Bungalow 8, trendy Marquee and Bemelmans Bar for some well-made classic cocktails.
Go east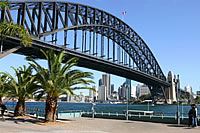 On the other side of the world, the Asia Pacific has much to offer when it comes to a good night out. There's a good reason that backpackers flock to Australia in their droves every year - and it isn't just for the sunshine. For Sydney, Time Out recommends moogbar in Surry Hills for tapas and cocktails, while the Icebergs Bar overlooks Bondi Beach and also offers an upmarket cocktail menu.

Elsewhere in Australia, Melbourne is another destination packed with enough high quality bars and clubs to prompt many to declare it the best in the country for nightlife. There's the Heat Nightclub and Cocktail Bar, Revolver for those into alternative music, the massive Metro and celebrity haunt the Prince of Wales.

Meanwhile, Asia is home to a host of intriguing destinations for that memorable wild night out. Thailand is perhaps the obvious choice, considering that, like Australia, it is one of the most backpacker-friendly countries in the world. Pattaya and Phuket are regularly recommended by travellers for diverse beer bars, parties and clubs serving up all kinds of music, while Bangkok should not be overlooked as the classic option.

Travellers heading to Singapore will also find most tastes catered for. Attica is a club that offers hip hop on one floor and Eurotrash on another, while the quirkier Blu Jaz Cafe is likely to appeal to those looking for a more laidback night out. A Ministry of Sound club is also located close to the centre of Singapore, while Zouk is widely considered to be one of the foremost nightspots in the region.

If you really want to push the boat out and jump right out of your comfort zone, why not fly to Tokyo and sample an altogether different world? Clubs here are known to remain fully packed until the crack of dawn and are populated by people from every social stratum. Try the traditional Japanese nomiya bars, or if you're after something slightly stranger check out Mother, if only to gawp at its giant hanging lizard, or Lovenet, a karaoke bar where singers belt out the hits in a Jacuzzi.
Everywhere you go...
Of course, while these are just a few of the most well-known party spots, you can bet that pretty much every destination around the globe has its own type of nightlife that may be just as fun as the bars and clubs you're used to back at home, if you were to give it a chance. Even the most innocuous towns have to provide some form of entertainment for the locals - all you have to do is go forth and explore.