Qatar Airways Flights and Routes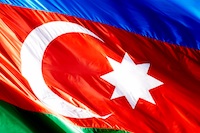 Qatar Airways is the national carrier of the Arabian gulf state of Qatar - serves 49 destinations in the middle and far east, Europe, North Africa and the Indian sub-continent
In the coming months, Qatar Airways plans an expansion of major routes throughout the world. The airline's Doha hub will add Azerbaijan, Georgia and Uganda to the roster of countries Qatar serves.
The airline will begin daily non-stop flights into Entebbe, Uganda's second largest city. This is the first time the carrier is establishing a new route into the African continent since 2007. Shortly after, the airline will fly into the respective capital cities of Baku, Azerbaijan and Tbilisi, Georgia. The flight to Baku is non-stop and then continues onto Tbilisi.
This makes for Qatar Airways' busiest summer and fall to date. New flights are also being launched to the cities of Montreal, Shiraz and Venice and Kolkata. The airline also expands into Sofia in September and Oslo in October. This follows on the heels of new routes that opened in the beginning of the year to Bucharest, Brussels and Budapest in January, Stuttgart in March and Aleppo, Syria in April.
The spokesperson for the airline company stated they are proud of their goal in pursuing routes to underserved markets where countries are emerging as regional trading centres. Qatar is actually spearheading a huge international network of routes through the Doha hub. The addition of Entebbe, Tbilisi and Baku link the industries of trade, energy and commerce with hubs reaching into Europe and the Far East.
The airline will use Airbus A320 aircraft to service the new routes and plan on a two-class seating configuration of economy and business.
Qatar Airways is a member of OneWorld