Etihad Flights and Routes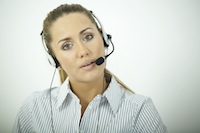 Etihad is the national carrier of United Arab Emirates. Direct flights from Gatwick to destinations in the Middle East. Competitive fares available with Just the Flight
Links between the City of Manchester and Etihad airways have been strong for many years and the European call centre based there has confirmed the special bond. In addition to the company's call centres in Al Ain, Abu Dhabi, Australia and India the Manchester one caters for the increasingly large number of calls from English speaking customers.
The location of the call centre, that of the Voyager Building located at Manchester airport is yet another sign of the special relationship that the national airline of the UAE (United Arab Emirates) has with this part of North-West England. Etihad has a Business and First Class lounge at Manchester Airport where passengers are treated to a phenomenal level of comfort prior to their embarkation. The airport is also home to a line maintenance facility for the airline and there is a regular link between Abu Dhabi making Manchester first choice for escaping to the UAE.
Manchester and Etihad are also linked in a far more obvious way and one that is certain to be at the forefront of the minds of football fans. Etihad and Manchester City Football Club have a long term sponsorship arrangement that includes Etihad owning the naming rights for Manchester City's stadium.
Even if you aren't a football fan, the special relationship between Manchester and Etihad means that customers will be able to contact Etihad in the United Kingdom and that the flight links to the UAE are regular and efficient.