The Aarhus Festival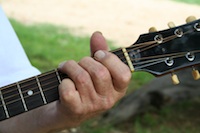 The Aarhus Festival is one of major cultural importance and is one of the largest events in Scandinavia. The festival is held over a period of ten days in August and September each year, and includes performances from national, local, and international artists. The festival is well respected and culturally recognized in Denmark as well as in other countries around the world.
HM Queen Margrethe II is the patron of the festival and the Mayor of Aarhus is the Chairman of the Festival Board. The first festival was held in 1965. It has grown significantly both in terms of performances and the number of visitors it attracts.
There is a different theme each year at The Aarhus Festival, and the annual theme determines the programme. The programme typically includes many different varieties of art such as theatre, dance, ballet, opera, exhibitions, children's entertainment, and sports, and offers a varied taste in music. Every year during the festival, the alleys, streets, clubs, galleries, stages, and museums of Aarhus are packed with over 300 events.
Ranging from rock and jazz concerts to classical music and operas performed by Danish and international special guests, The Aarhus Festival offers visitors to Denmark something for every individual taste in regards to musical preference.
The performances at the festival are situated at concert halls in Aarhus, as well as in parks, churches, and many other local venues.