Alexandria Cheapest Fares
To search and book flights to Alexandria in 2020 and 2021, please enter your requirements and click the search button above.
A treat for Film Lovers at the Alexandria Festival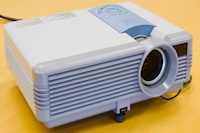 Film buffs will not want to miss this year's Alexandria Film Festival in Egypt. Held in September, the festival is organised by the Egyptian Association of Film Writers and Critics and aims to show cultural films to launch the film makers onto the world stage.
Every year the festival focuses on the talent of Egypt and other Mediterranean countries and in the past has involved many different countries including Tunisia, Italy and Greece, attracting guests such as Culture Minister Farouk Hosni. A tribute to cinematic art, the festival includes a selection of different Egyptian and international films, and judging is done by a panel made up of film critics and journalists from the Egyptian Society for Film Writers and Critics. The panellists will vote for the best films of the past 10 years, and the top three films will be awarded a monetary prize.
With its aim of broadening film culture, the Alexandria Film Festival strengthens the relationship between film makers, encouraging them to share their talents and innovations. It provides a chance for new talent to emerge, but at the same time allows well established film-makers to show their work to a large and appreciative audience.
Described as 'the pearl of the Mediterranean', the ancient city of Alexandria is the second largest city in Egypt. It is a destination steeped in culture, with a Mediterranean atmosphere. A stunning destination at all times, there is no better time to visit the city than during the Alexandria Film Festival.