Cheap Flights to Sharm El Sheikh (SSH) from UK Airports
Book flights to Sharm El Sheikh
Sharm El Sheikh Cheapest Fares
The lowest fare found to Sharm El Sheikh (SSH) was £382 with Turkish Airlines. The fares shown here are the lowest flight prices to Sharm El Sheikh obtained in actual searches by Just The Flight customers. To search and book flights to Sharm El Sheikh in 2021 and 2022, please enter your requirements and click the search button above.
Sharm El Sheikh a Top Diving Destination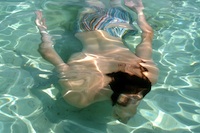 To many people the holiday destination of Egypt means a trip to the pyramids, but Egypt's Red Sea resorts are also extremely popular, especially with divers. The resort of Sharm El Sheikh has been a top destination for divers from across the world for a number of years and now it is increasing in popularity as a venue for international conferences and events.
Sharm el Sheikh hosts a number of festivals throughout the year, some of which are unique to the city while others are nationwide celebrations. Religious festivals include Coptic Christmas and Easter as well as Islamic religious festivals. The International Shopping and Tourism Festival in July is aimed at boosting tourism and many shops, hotels and restaurants offer discounts. However, Sharm el Sheikh is most renowned as a fantastic destination for divers and each October it holds the International Diving Competition. Participants come from across the world to compete for the coveted first prize. Sharm el Sheikh has some of the most magnificent coral reefs which are home to an amazing variety of marine life. Sharm El Sheikh has many diving sites including the Shark and Yolanda Reefs and the wreck of the Thistlegorm. A number of its dive sites have featured in the top ten dives in the world. However, even if you are not a professional diver, you can still enjoy the beautiful clear waters and stunning underwater scenery and there are plenty of places that rent out equipment and can provide instruction..
Cheap Flights
The best prices our customer have found to Sharm El Sheikh in the last 7 days
Turkish Airlines
Sharm El Sheikh
£382

EgyptAir
Sharm El Sheikh
£1113