Barnaul, Siberian Culture and White Water Rafting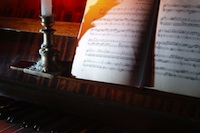 Barnaul is located on the banks of the Ob River, on Russia's West Siberian Plain. The city is the capital of the Altai region, which has a continental climate, which means long, cold, winters, short, warm summers and relatively little rain. Originally, the site Barnaul now stands on was chosen for its proximity to the river and the mineral-rich mountains, but the relocation of industries from Western Russia, during World War II, has given the city a diverse, thriving economy, which produces machinery, furniture, chemicals and textiles.
The city has plenty to offer as a holiday destination, with five theatres and three museums, including the Museum of Local Lore. his museum, which was established in 1823 and is now one of Siberia's oldest, exhibits local artist's work alongside interesting relics from the surrounding Altai region. The museum also houses interesting models of 18th century industrial processes. The Altai Arts, Literature and Culture Museum is housed in a restored 1850's mansion and offers a varied collection of exhibits, piano recitals on Saturdays, Rerikh art and a WWII room with cartoons and posters. Pokrovskoe Cathedral is one of the most outstanding of all the city's churches, with a large domed roof and intricate gilded interior.
This rather out of the ordinary tourist destination has several universities and a high student population, so there is an abundance of cheap, but cheerful cafes, bars, restaurants and hotels. There are even attractions for adventure seeking visitors, including trips organised by Altour, the extreme white-water rafting specialists.