Novosibirsk Cheapest Fares
To search and book flights to Novosibirsk in 2022 and 2023, please enter your requirements and click the search button above.
Novosibirsk, the Chicago of Russia.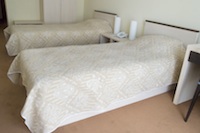 Novosibirsk is the third largest city in Russia after Moscow and St Petersburg. Situated almost in the geographical centre of Russia, Novosibirsk is the administrative capital of Siberia and the biggest city in the vast Ural Mountain region.
The growth of Novosibirsk is legendary. A relatively new city, founded only in 1893 when the bridges over the River Ob were built, it became the youngest city in the world to reach a population of one million in the 1960s. Today the population of the city remains steady at 1.5 million but the prosperity continues to flourish.
Novosibirsk airport, Tolmachevo, is a two-terminal airport that caters for up to 39 airlines at any one time. Its popularity as a business destination has led to the introduction of a VIP lounge and business facilities in the airport. Business travellers are provided with phone charging facilities, TV, newspapers, faxing, and peace and quiet in which to work. Flights from the UK to Novosibirsk are just under eight hours and the city is six hours ahead of Greenwich Meantime.
Famous for its culture as well as its rapid growth, Novosibirsk is home to four theatres, including the 2000-seat State Academy Opera and Ballet Theatre, the Museum of Regional Studies, an art gallery and a zoo.
Already a highly popular destination with Russian domestic airlines and Eastern Europeans, Western Europe and the UK is starting to notice this sprawling and prosperous Siberian city that sits astride the banks of the Ob.