Krasnodar Cheapest Fares
To search and book flights to Krasnodar in 2021 and 2022, please enter your requirements and click the search button above.
Krasnodar for weekend Parties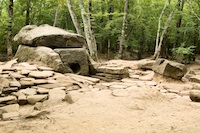 Krasnodar is not a home to world renowned festivals or events, but it is a destination which is known for its summer weekend parties. Long ago Krasnodar, Russian Federation, was named Yekaterinodar meaning Catherine's Gift. It was an honour to the then Catherine the Great, who battled the Turks and won. Today the city is deeply set in the 20th century with its modern buildings and nightlife.
Krasnaya Ul, a local street, is populated with pedestrians. These visitors and residents walk up and down the street to meet friends, slip into a party, or just walk around outside to enjoy the warm weather. It is a tradition to have an evening promenade at the summer weekends. The weather is fairer, unlike other times of the year when it is uncomfortable to walk for long periods outside.
Krasnaya Ul is literally filled with people from street musicians to tourists. Karaoke stands, vendors, and artists line up to perform for visitors. The cafes and bars are also open, as well as clothing shops. It is a veritable treasure trove of modern souvenirs for any customer willing to take a walk.
During the day, the State of Catherine the Great, the Regional Museum, and Art Museum can provide entertainment to holidaymakers. All three locations are open throughout the year, providing a history of Krasnodar and the Russian Federation. The Regional Museum has archaeological exhibits in respect of the Kuban Cossacks, whilst the art museum has a dress from Catherine the Great.