Cheap Flights to Bodo (BOO) from UK Airports
Book flights to Bodo
Bodo Cheapest Fares
To search and book flights to Bodo in 2020 and 2021, please enter your requirements and click the search button above.
Find Inner Peace and Calm 24 Hours a Day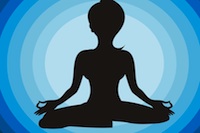 Bodø is sometimes called the city of the sea eagle. The town is the best destination in the world to see this awe-inspiring bird gliding along a thermal or hovering over prey in the numerous small islands that lie off the coast. The town is surrounded by majestic scenery - the Lofoten islands in the north, and the Borvasstindene mountain range in the south, beautifully frame the town.
The most stunning time to come to Bodø is in June and July when the days get longer and longer until a short period when the midnight sun shines down for 24 hours a day. The annual Bodø Yoga Festival takes full advantage of this natural phenomenon and allows participants to enjoy the 'Prana', or life force, of Norway's lakes and mountains over a four day period at the end of July.
There are numerous yoga and meditation workshops and classes during the festival, led by teachers drawn to this destination from all over the world. There are workshops for all levels of yoga practitioner, from beginner to advanced, and the festival also gives participants the chance to explore new forms of yoga and its practical application in different forms of physical therapy. The festival takes full advantage of Bodø's spectacular setting with a number of the workshops and classes held along the shore and in Bodø's mountains and islands, including a midnight meditation session at the top of one of Bodø's most beautiful mountains. There truly could not be a perfect setting to align body and soul.