Sandefjord Cheapest Fares
The lowest fare found to Sandefjord (TRF) was £153 with KLM. The fares shown here are the lowest flight prices to Sandefjord obtained in actual searches by Just The Flight customers. To search and book flights to Sandefjord in 2022, please enter your requirements and click the search button above.
Music festivals are a cultural staple in Oslo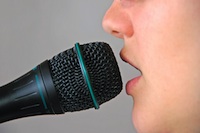 Norway may be known throughout the world primarily for its Scandinavian heritage and the stunning landscape of the surrounding country, but there is much more to it than that. Oslo, in particular, is a musical Mecca where literally dozens of musical festivals take place every single year. Some of the greatest singers, groups, and artists from all genres descend upon the Norwegian city to perform at the many terrific venues.
The Granittrock Festival aims to be the music festival for everyone. With no age limits and free admission, it succeeds in drawing thousands of eager fans every single year to experience a truly memorable concert. Genre-specific festivals such as the Inferno Metal Festival at Easter, the Norwegian Wood Rock Festival, the Oslo Jazz Festival, and the Oslo Chamber Music Festival all appeal to lovers of these types of music and therefore draw international talent from around the world together for exciting day or week-long events that attract thousands of fans.
Festivals that span multiple genres are some of the most popular and exciting in Oslo. The Oslo World Music Festival brings together popular talent from around the globe, many of whom have never performed in this part of Europe before. Many audience members are introduced to the cream of international talent. Oslo Live brings together major players from the areas of rock, pop, and hip hop in the city centre annually.
The largest rock festival in Norway is the Oya Festival, which draws over 60,000 people every year, with some major names such as David Bowie and Roger Waters gracing the stage in the past.