Stavanger Cheapest Fares
To search and book flights to Stavanger in 2022 and 2023, please enter your requirements and click the search button above.
International Chamber Music Festival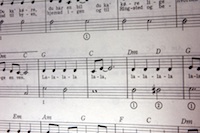 Travellers with a refined ear need only journey to one destination to enjoy the ambience and performance of an unforgettable classical concert. For one week each August, the Norwegian city of Stavanger plays host to the International Chamber Music Festival. During this time, around 20 to 30 musicians from around the world come together to live, eat and play side by side. Due to their collaboration in and outside of work for several days, the connection between the musicians is apparent to the audience and is demonstrated in their musical ensembles.
Created by musician Truls Mork, the International Chamber Music Festival brings together renowned composers and musicians, ranging from emerging new artists to established musicians. While visitors can expect to hear many popular works of chamber music, the event is also a showcase for new and lesser known pieces of music. Instruments of every kind are employed at the event, and pianists, flautists, violinists, cellists and string quartets are among the wide array of soloists and ensembles that continue to delight audiences at this special event.
Not only is the concert a sensation for the ears, but the various locations used in the destination offer a stunning backdrop to the activities. Whether guests are seated in the intimate Roman-Gothic cathedral, the enchanting Monastery Church at Utstein, the Conservatorium at Bjergsted or the impressive Stavanger Concert Hall for the closing gala, they will be inspired by the beauty of the music and the destination.
Whether you are a keen classicist or simply enjoy live music, Stavanger offers wonderful locations and memorable performances that will keep visitors enthralled.