Jazz it up in Berne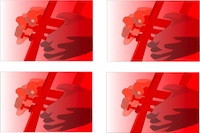 The city of Berne in Switzerland has long been known as a picturesque and scenic city, offering tourists a destination that is an UNESCO Cultural World Heritage site due to its largely medieval city centre. However, in recent times, it has come to be known as a jazz centre, with the Berne Jazz Festival one of the must attend events on the world calendar.
As the fourth largest city after Zurich, Geneva, and Basel, Berne is seen by many as the de facto capital of Switzerland and concerts here are plentiful. Lying on the Swiss plateau, the official language of Bern is German, although the main spoken language is Alemannic. To avoid confusion, music cuts through the heart of any language issues, and the Jazz Festival makes language irrelevant.
First performed in 1976, the Jazz Festival has attracted some of the biggest names from the world of jazz. Artists perform in categories ranging from blues to gospel, with saxophone, clarinet, trombone, piano, guitar, drums and just about every other instrument you can think of. There is sure to be something to suit everyone, no matter what style of jazz you prefer.
As one of the most impressive examples of medieval architecture in Europe, and with history ranging from 1191 when Berne was first founded, after spending your nights with renowned jazz musicians, you will certainly find plenty to do during the day should you decide to make Berne your next holiday destination.