Dnepropetrovsk Cheapest Fares
To search and book flights to Dnepropetrovsk in 2020 and 2021, please enter your requirements and click the search button above.
Free Dance in Dnepropetrovsk, Ukraine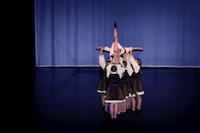 The best theatrical grounds of Dnepropetrovsk, Ukraine, play host to the spectacular dance event, Free Dance, which began in 2001 and happens annually during the months of April and May. During the Festival, there are performances and displays by acts from countries worldwide. There is also a variety of educational and informational projects, press conferences, discussions, and presentations that have demonstrated a vast interest in contemporary art in general and contemporary dance in particular.
For over a half century, the Centre of Contemporary Dance and Performance attracts thousands of viewers globally. This centre and other dance events like it have set the new trend of artistic processes all over the world. In the Ukraine, it is just beginning to gain popularity. The aim of Free Dance is not about competition and rewards. The goal is to include all of its viewers and participants in a process of widening possibilities.
The performers and audience are people from all over the world that have different abilities. The Festival Programme includes new varieties of dance performances and dance displays, with an Educational Platform that includes workshops and creative laboratories.
Free Dance International is a non-profit project in the area of contemporary art, with support and donations coming from international institutions and volunteers, making it a very successful event.
In the past, the event has attracted over 8000 spectators, and it continues to grow every year.