Lvov Cheapest Fares
To search and book flights to Lvov in 2022 and 2023, please enter your requirements and click the search button above.
Lvov, chocolate hub of the East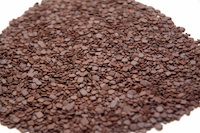 Lvov is a city in Ukraine that has been known by many other names over the centuries. They include Lviv, Lemberg and the Florence of the East. Lvov is one of the few cities in the world whose centre has been placed on the UNESCO World Heritage list. It was included primarily thanks to its historic importance to the country and the world. The real draw for travellers to this particular destination is likely to be its annual Chocolate Festival.
While there is much to see and do in the city, most of all there is a lot of sweetness. The Annual Chocolate Festival, which is held in the month of February, every year, is something that has to be seen to be believed. Although the festival is relatively new, it only started in 2008, but has already garnered a great deal of attention from a wide range of tourists from many countries. The event consists of huge constructions made entirely of chocolate; they include chocolate buildings, chocolate fountains, chocolate sculptures and even a small, moving, chocolate train. It is worth noting that the Annual Chocolate Festival is not only a place for chocolate lovers, but also art lovers, because the chocolate constructs are closer to artworks than culinary dishes. In addition, there are also designing and sculpting competitions held, which the general public are invited to take part in.
It is particularly easy to find cheap flights to this destination; all land at Lvov Airport, which is located only a short distance from the centre of the city.