Mytilene Cheapest Fares
To search and book flights to Mytilene in 2021 and 2022, please enter your requirements and click the search button above.
Mytilene Summer Concerts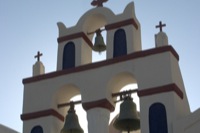 Each summer music fills the Greek city of Mytilene. The historic city is filled with beautiful and culturally rich sights and landmarks, including the stadiums and theatres where many of the concerts are held. Visitors can enjoy music while surrounded by the rich history of Greece and in the comfort of the warm Greek summer.
The summer concerts include a wide variety of performers and acts. Past acts have included Nemesis, children's choirs, tribute bands, and many others. Music halls and theatres even team up with local establishments such as churches to bring in varied and fun entertainment all summer long. In the past, the summer has even featured themed nights such as "folk music night".
That variety includes much more than just music. The city of Mytilene makes full use of its concert halls and theatre spaces. In addition to music, there are also theatrical productions and dance acts that perform during the summer months. This ranges from serious productions of theatrical classics and mainstays, to light hearted and purely fun events focused on popular dance.
With Greece's rich history of writing and producing plays, it is no wonder that Mytilene's theatres feature thrilling event all year long. While the summer concerts and productions are the highlight of the year, concerts and plays are performed all year round in Mytilene's beautiful and historic theatres.