Omsk Cheapest Fares
To search and book flights to Omsk in 2021 and 2022, please enter your requirements and click the search button above.
Youth Theatre Companies are Celebrated in Omsk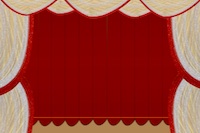 The Young Theatres of Russia International Festival comes to the historic city of Omsk each year. It is an opportunity for up-and-coming theatre troupes and groups from around the country to come together and perform exceptional plays and other performances. Audiences from around the country gather in Omsk to enjoy the unique blend of creativity and innovation that young theatres bring to the entertainment industry.
Amongst some of the events that will be explored during the festival are workshops for directors and playwrights, platform sessions, and discussion panels. Professionals from the theatre world will come together to discuss the many aspects of modern theatre as well as to react to the exciting performances by the young theatres of Russia. Analysts from the fields of philosophy, psychology, sociology and anthropology will come together for these discussions to give a unique perspective on the topics.
Omsk is known for its exciting theatre performances all year long. The Fifth Theatre Omsk State Chamber Theatre produces some of the best plays in the country and is an excellent destination for visitors to the historic Russian city.
Daily flights to Omsk are available year round, giving visitors the access to exciting events such as the Young Theatres of Russia Festival. The destination also boasts a wealth of opportunity for other attractions and activities throughout all four seasons.