Pusan Cheapest Fares
To search and book flights to Pusan in 2022 and 2023, please enter your requirements and click the search button above.
Sun, Sea and Shopping in South Korea's Second City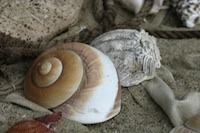 Busan, is a vibrant, busy city on the country's south-eastern coast that offers all visitors a huge range of attractions. Second only in size to the capital Seoul, it is the country's biggest seaport and a growing destination of choice for travellers on all budgets. Visitors are attracted by the seven bustling beaches and three hot springs, giving opportunities to take in the sea air or relax in a thermal pool before taking a massage or a sauna.
The city is full of parks and from Busan Tower in Yongdusan Park, 118m high, there is a panoramic view of the bustling port with ships from all over the world plying their trade. Historical sites to visit include Geumjeong Fortress, the largest in Korea, and again gives superb views over the city and the surrounding mountains.
Busan is a paradise for shoppers with the main shopping and entertainment area of Nampodong to the south, filled too with restaurants and eating places. Night life can be found everywhere, with thriving clubs, cafés and bars. The city comes to life after dark and it is easy to be spoilt for choice.
Art lovers will want to visit the Museum of Modern Art, and film buffs flock to the city for Pusan International Film Festival, held every year.
With a wide range of hotels to suit every pocket, and with its eyes fixed on the possibility of a bid for the 2020 Summer Olympics, Busan is a destination that caters for all tastes.