Cheap Flights to Sundsvall (SDL) from UK Airports
Book flights to Sundsvall
Sundsvall Cheapest Fares
To search and book flights to Sundsvall in 2020 and 2021, please enter your requirements and click the search button above.
Gatufest is One of Sweden's Biggest and Best Festivals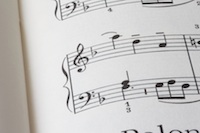 Every July, Sundsvall is the destination for thousands of people who head to this Swedish town for one of Sweden's largest street festivals, which attracts major international bands and includes a whole host of activities alongside the music.
Every year, the Gatufest festival takes place in the first week of July and has been rocking the streets and entertainment venues of Sundsvall since 1987. The event is held across a number of different venues and streets in central Sundsvall and attracts tens of thousands of people to this town on the east coast of Sweden each year. Year on year, visitor numbers rise and, in recent years, they have been close on 200,000 with around 40-50% of those international tourists who have made Sundsvall their destination of choice in order to enjoy this unique festival. The festival has attracted some big names over the years, including Pink, Alanis Morissette, The Cardigans, and ZZ Top. The festival also attracts a wide number of up and coming local bands and this is a great opportunity to hear some typically quirky Swedish bands displaying their talents. The Gatufest festival is not just about music - there are a huge amount of food and drink stalls, numerous activities, rides and amusements for children such as face painting and bouncy castles. The whole town is involved so come and join in the fun during this festival!