Berlin Cheapest Fares
The lowest fare found to Berlin (SXF) was £55 with EasyJet. The fares shown here are the lowest flight prices to Berlin obtained in actual searches by Just The Flight customers. To search and book flights to Berlin in 2020 and 2021, please enter your requirements and click the search button above.
Berlin, City of four Festivals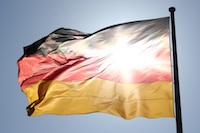 As the capital of Germany, Berlin is one of the most important cities in Europe and the world. It is the capital of arguably the strongest, economically speaking, country in Europe and is a destination that boasts a variety of attractions for tourists, such as museums, galleries, opera houses and concerts halls. What is also significant is that it holds of four different festivals every year.
Berlin is one of the most celebrated cities in the world when it comes to the arts and it is a leading centre for film, fashion, painting and sculpture. Indeed, the four festivals that the city holds every year are based on these art forms. The foremost cultural festival is undoubtedly the Berlin Film Festival, which has become a key event in the global film industry, along with the Cannes and Venice Film Festivals.
Another significant cultural event that is held in the city every year is the Lange Nacht der Museen. The Lange Nacht der Museen, which takes place every January and August, focuses on the museums; they all extend the time that they are open for.
In terms of music, Berlin is home to the annual Fete de la Musique, which is held in collaboration with a number of French cities. Finally, there is the Oberbaumbrücke Festival, held in August, which is a showcase for artists, such as painters, who sell their creations and for dancers exhibiting their skills.
Berlin is the perfect destination for cultural flights of fancy, especially around the middle of the year, when flights should be booked well in advance.