Leipzig Cheapest Fares
To search and book flights to Leipzig in 2020 and 2021, please enter your requirements and click the search button above.
The Leipzig Book Fair: It's All About the Books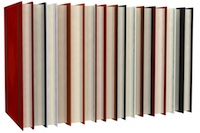 The Leipzig Book Fair is held annually at the Leipzig Trade Fairground in the northern part of the city, and is the second largest book fair in Germany, after the Frankfurt Book Fair. Held in the spring each year, the Leipzig Book Fair is the first large literary trade event of the year; as such it plays an important role in the marketing of books, and is often where new publications are first unveiled.
Whilst it competes with the Frankfurt Book Fair for the number of industry visitors, the Leipzig Book Fair aims to emphasize and improve the relationship between authors and the fair's visitors – the general reading public. It was the first book fair to recognize the growing market for audio-books, and provides extensive information about new publications as well as current and future trends in the German-speaking and European book markets.
Running over four days, the Leipzig Book Fair hosts over 1,800 events in both city buildings and at the fairgrounds. Running in conjunction with the fair, Leipzig Reads is Europe's largest literature festival and features almost 2,000 events held at 300 different venues.
Several important German book prizes are awarded at the Leipzig Book Fair, including the Leipzig Book Fair Prize and the Leipzig Book Prize for European Understanding, as well as prizes for best works in children's literature and crime fiction.
Attendance at the event has traditionally been outstanding, with over 150,000 visitors and over 2,000 publishers and authors registering to attend in previous years.