Tyumen Cheapest Fares
To search and book flights to Tyumen in 2021 and 2022, please enter your requirements and click the search button above.
Alyabiev's Music Autumn at Tyumen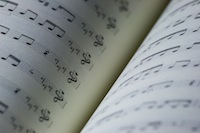 Tyumen holds the distinction of being the oldest settlement in Siberia, Russia. The city that was founded in the 16th century is primarily a business destination because it is located at the intersection of various trade routes over land and on the water. While the city is famous for being a business destination and an administrative centre, many people do not realise that it is also a crucial musical hub in the country. This is evident in the city's all-Russian music festival known as the Alyabiev's Music Autumn.
The Alyabiev's Music Autumn is held every year in the city and primarily consists of concerts from the philharmonic orchestra of the region known as the Camerata Sibiri. The concert that is conducted by the local philharmonic orchestra of the region is lead by the legendary artist Anton Sharoyev. In addition to this, other highlights of the Alyabiev's Music Autumn include the Renaissance performances chamber chorus, the Zory Tyumeni, the folk dance ensemble and a variety of other philharmonic group concerts.
The city is also home to the annual interregional festival known as the Architecture, Design, and Arts. This festival looks to highlight innovations and trends in the relevant fields along with displaying a range of traditional folk arts.
As a result of all these artistic concerts and shows, all performed by well respected and highly regarded performing houses, the Alyabiev's Music Autumn all-Russian music festival becomes one of the most significant reasons why Tyumen draws so much attention from music fans.