Trondheim Cheapest Fares
To search and book flights to Trondheim in 2020 and 2021, please enter your requirements and click the search button above.
Trondheim: The Capital of Northern Lights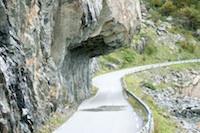 Trondheim, once the capital city of Norway, may seem like an off-the-beaten-track destination for most people visiting this Northern European country, but the town combines an on-going royal heritage with some of the most picturesque countryside anywhere in the region.
The town is geared-up to appeal most to those who are looking for a physically active holiday, incorporating biking, hiking and outdoor sports. One of the newer developments is the creation of a communal bike-share programme, whereby visitors and residents alike can rent bicycles from twelve automated stations located around the city.
One thoroughly unique and natural attraction at this destination are the Northern Lights. This natural phenomena is an amazing sight as coloured light dances across the night sky. The city's popular winter festival also draws large crowds into the town's main square, where a towering Christmas tree, colourful lighting and ornaments welcome visitors and shoppers looking to buy crafts, gifts and holiday sweets.
Visitors looking for historical interest will enjoy Bakklandet, a residential neighbourhood near Trondheim's city centre, which is famous for its 17th century timber houses that are painted in a range of vibrant colours. In recent years, Bakklandet has undergone thorough gentrification, leading to the opening of chic cafes, bistros and family-run gift shops and art galleries. Many of Trondheim's most famous attractions are within walking distance, or are easily reached by public transport - including the Seafaring Museum, the Kunstmuseum Art Gallery and the Archbishop's Palace.