Ufa Cheapest Fares
To search and book flights to Ufa in 2021 and 2022, please enter your requirements and click the search button above.
Ufa: The City by the River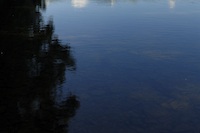 The city of Ufa sits at the confluence of two major Russian rivers – the Ufa and the Belaya. Apart from being a picturesque city, Ufa has the distinction of being an industrial centre with over a million residents. While this is common in other parts of the world, it is quite special in Russia. Ufa possesses a unique natural beauty and the first impression visitors get is of a Russian city with West Asian influences. Ufa is known for its trade shows and fairs catering to the many industries found in the region.
Ufa is the capital city of the Republic of Bashkortostan, and it is linked to Moscow by two highways. The city is home to several industries such as food packaging, metal, oil and gas and machine tools. The city attracts thousands of visitors to its state-of-the-art trade shows featuring innovative products. Industrial fairs and expositions happen from June through November every year. Ufa is also the centre of Russia's oil refining industry. Being one of Russia's largest cities, Ufa is very well connected to other trade destinations.
Ufa combines the modern conveniences of a rapidly developing city with the simple serenity of a smaller, simpler Russian city. Much of the city's beauty is hidden at first glance, but is revealed to the persistent explorer. The residents are known for being some of the friendliest people in all of Russia. A visit to this industrial centre is easy with flights connecting Ufa to other destinations within Russia, Europe and Asia.