Cheap Flights to Visby (VBY) from UK Airports
Book flights to Visby
Visby Cheapest Fares
To search and book flights to Visby in 2020 and 2021, please enter your requirements and click the search button above.
Opera Festivals of Visby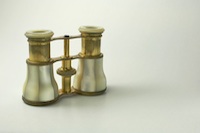 Visby is one of the foremost cultural destinations of not only Sweden but also the rest of Europe. The significance of this city is such that it has been granted the title of a UNESCO World Heritage Site. The cultural pedigree of a destination such as this is undeniable especially since it holds one of the premier opera festivals on the continent.
A large opera festival is held in the city every year without fail and is simply known as the Visby Festival. The annual festival lasts for a period of five weeks. During these five weeks, an opera enthusiast can experience 15 separate performances of quality operas. The festival is particularly special for opera aficionados of the world because of the exact location where the operas are held. The operas are held in the St. Nicholas Ruins. This adds a certain charm and intrigue to all of them.
The festival was first held in 1929, under the guidance of Friedrich Mehler. The primary goal of the festival, in those times, was to be a showcase for Mehler's opera house that was known as Petrus de Dacia. In addition to the operas, a tourist can also gain access to the historical records related to the festival and the author it is based on. A historical exhibit that focuses on the life and death of the city's first author can be seen in the museum. In addition to this festival, the city is also known for a variety of other opera performing companies including the Royal Stockholm Opera.