Bhuj Cheapest Fares
To search and book flights to Bhuj in 2021, please enter your requirements and click the search button above.
Experience Bhuj's Rann Utsav Festival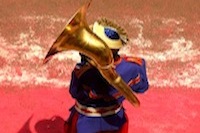 A good time to visit Bhuj, India is around the time that the Rann Utsav Festival, also known as the Desert Festival, occurs. This event normally takes place in the winter months of each year. Its dates coincide most closely with Shivrati, a popular Hindu festival. Since the Hindu calendar differs considerably from the Western calendar, different dates should be expected every year.
Various events are held on Hamisar Lake in Bhuj, with an emphasis on local culture. There is a very festive carnival-like atmosphere, and many people from all over India visit to take part in the festivities. You'll see dancers performing in colourful local costumes, and hear some of the area's popular folk songs.
The local crafts that are on display are another popular feature of the festival. These are all made by local residents using skills that have been passed down for many generations. You can even see many of the artisans creating their own items while guests watch. As many as 400 crafters have tents set up at any given time that are open to browsing by the public.
This area of India has some of the most impressive scenery in the country. Many tour operators offer special sightseeing opportunities as a part of the Festival. Some of the many sights include a thousand year-old Hindu temple, an archaeological site that dates back 5,000 years and a bird sanctuary. A tour of the cultural sites is a very lovely way to end your holiday.