Bastia Cheapest Fares
The lowest fare found to Bastia (BIA) was £271 with EasyJet. The fares shown here are the lowest flight prices to Bastia obtained in actual searches by Just The Flight customers. To search and book flights to Bastia in 2022, please enter your requirements and click the search button above.
World Music Day/ Faites de la Musique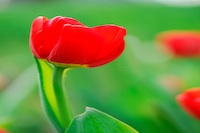 The first ever World Music Day took place in the Mediterranean holiday destination of Bastia, France in 1982 and was the brainchild of American musician and Radio French Musique disc jockey, Joel Cohen. When Cohen proposed the idea of holding an all-night music gathering on the summer solstice his music colleagues jumped at the suggestion. Italso gained support from the (then) Minister of Culture Jack Lang and the French Music and Dance director Maurice Fleuret.
Since then the music festival has been held on 21 June each year, which is the longest day of the year in the northern hemisphere. The very first World Music Day, held in the Corsican destination of Bastia, was named 'Faites de la musique', or 'to make music', and also pronounced 'fete de la musique', which actually means 'festival of music'.
Musicians are encouraged to play live in the streets, in bars and other venues and to give free and impromptu concerts across the city. They also play with many different local instruments, giving visitors a real insight into the local music culture of France. A caveat of the day is that all concerts must be free and performers must also play for free although in some places noise restrictions can still apply.
World Music Day celebrations now take place in many cities across the world but it seems the Mediterranean destination of Bastia was made for travelling musicians who play day and night through the city's narrow and winding cobblestoned streets. At the medieval and crumbling 15th-century citadel, the festival culminates in free evening concerts underneath the warm Mediterranean sun.