Cheap Flights to Clermont-Ferrand (CFE) from UK Airports
Book flights to Clermont-Ferrand
Clermont-Ferrand Cheapest Fares
To search and book flights to Clermont-Ferrand in 2022, please enter your requirements and click the search button above.
Nightlife in Clermont-Ferrand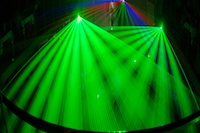 The French are known for producing some of the most exciting nightlife hotspots in all of Europe. One of the most colourful and active cities for clubbing and partying in the entire country can be found in the historic, thriving cosmopolitan city of Clermont-Ferrand. Located in south-central France, the city is an important hub of the railway in the region and is also well known for the volcanic mountain of the Puy-de-Dôme standing sentinel in the distance.
The nightlife in Clermont-Ferrand is certainly one of the biggest draws to this destination. The main thoroughfare in the town is packed full with over 20 restaurants, bars and clubs. The options here appeal to all ages and inclinations, from the youthful university crowd to twenty-somethings and beyond, as well as boasting two very hip gay bars. High-energy music fills the clubs every night of the week, and in particular on the weekends when the Boulevard Trudaine is at its busiest. Some of the most animated clubs in the region are found in this thriving French city. Entrance to the dance clubs ranges from free to €15, and there is a place to accommodate all tastes and budgets.
Along with providing an exciting nightlife for visitors, Clermont-Ferrand is also a lovely destination for people who want to experience a slower-paced area of France while still experiencing the excitement of the country's nightlife. Daily flights to the city are available throughout the year.