Cheap Flights to Limoges (LIG) from UK Airports
Book flights to Limoges
Limoges Cheapest Fares
The lowest fare found to Limoges (LIG) was £240 with Air France. The fares shown here are the lowest flight prices to Limoges obtained in actual searches by Just The Flight customers. To search and book flights to Limoges in 2022, please enter your requirements and click the search button above.
Limoges, Famous for Porcelein and Enamel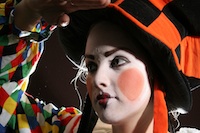 Limoges is a city in the Limousin region of Central France. The area is famous for its porcelain and enamel production, with museums in the city dedicated to both. It is also well known as the source of the oak barrels used for storing Cognac. The Cathedrale St-Etienne is a dark granite Gothic construction, which attracts thousands of visitors each year and is surrounded by colourful botanic gardens that look stunning in the summer. Tourists will no doubt admire the medieval half-timbered houses on the Rue de la Boucherie. Limoges has plenty of restaurants and bars serving regional dishes, which include veal head and horse steak. If you wish to sample some of the local produce from your holiday destination, check out the Halles Centrales, a large market selling all sorts of goods.
There is plenty to do and see in Limoges, including the Urbaka Festival, which is held annually each June. The entire city becomes a tribute to art and creativity and the local population reclaim their public areas, the event attracting thousands of visitors each year. The best street performers in France are selected to perform stunning feats of acrobatics, juggling and puppetry and poets and comedians appear to entertain the crowds. Visitors can also expect to enjoy concerts, workshops and circus acts during the four days of the Urbaka Festival. Best of all, admission to the event is entirely free and the variety of attractions on offer makes this a great destination.
Cheap Flights
The best prices our customer have found to Limoges in the last 7 days
Air France
Limoges
£240