Jaipur Cheapest Fares
To search and book flights to Jaipur in 2021, please enter your requirements and click the search button above.
Jaipur International Annual Film Festival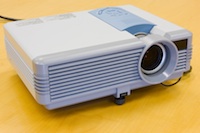 The Jaipur International Annual Film Festival, heralded to be the World's fastest growing film festival, is held every January in Jaipur, India. Jaipur is the capital and largest city in the Indian state of Rajasthan and is the first destination on tours of North India's glittering Golden Triangle. It is also the entry point to Rajasthan's legendary desert.
The annual film festival began in 2009 with the purpose of promoting the smaller film makers, international short films, leading and encouraging international film-making dialogue, and aiding exchanges of knowledge between film makers and documentary makers. The idea was to also promote inter-culture between India and other countries.
JIFF, as it is now known internationally, also strives to promote friendship and co-operation amongst the talented young people of the world through the art of film and documentary making. It has attracted in excess of 15,000 film lovers and film makers who visit the festival every year to watch over 144 short films, animations, documentaries and feature films screened from over 67 countries worldwide. A staggering estimated further 15 billion viewers watch online across the world.
Each year more than 600 entries are received by the JIFF judging panel who then short-list around 80 films for screening in the cinemas and viewing areas across the 5 days event every January. It is rapidly being considered a 'not to be missed' destination on the annual film awards calendar.