Kuopio Cheapest Fares
To search and book flights to Kuopio in 2020, please enter your requirements and click the search button above.
Kuopio, Finland, is not just a Finnish port stop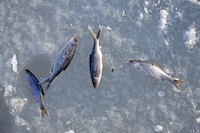 The picturesque town of Kuopio is the province of Kuopio's economic capital, making it an important Finnish port stop. Once in the port town, tourists should visit the Kauppatori, or the local market square, where local delicacies are sold. It is suggested that travellers try the kalakukko, a pie stuffed with fish and pork bits. The market is not the usual market one sees because the Kauppatori is also a culinary attraction.
Near the square is the town hall, that dates back to the late 1800s, and right across it is the Art Nouveau Market Hall.
On the western part of town, located to the north of Lake Valkeinen, is Helmer Stenros and Risto-Veikko Luukkonen's municipal theatre. There are still theatre performances in this 1962 building.
On the eastern end of the town is the Archbishop's residence, which houses the Orthodox Church Museum built in the late 1960s. This is a highly recommended place to visit because the museum has items evacuated from the Konevitsa, Petsamo and Valamo monasteries during the Second World War. The museum is a wonderful place to visit especially for those who have a fondness for history-related items.
Other beautiful places to visit in the northern part of town are Vuorikato, Savonkatu and Kikkokatu where there are wooden houses built in the 18th century.
For those who want to a more relaxing spot, the island of Soisalo is a good destination. Tourists can ride a ferry going to the island from the port town.