Cheap Flights to Montpellier (MPL) from UK Airports
Book flights to Montpellier
Montpellier Cheapest Fares
The lowest fare found to Montpellier (MPL) was £57 with EasyJet. The fares shown here are the lowest flight prices to Montpellier obtained in actual searches by Just The Flight customers. To search and book flights to Montpellier in 2022, please enter your requirements and click the search button above.
Montpellier Dance Festival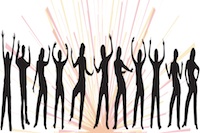 The southern French town of Montpellier will once again celebrate its annual festival of dance this coming summer. The ten day event begins in late June and ends in early July each year and features local dance troupes from France and top companies from across the continent. The latest dance moves, shows and productions are on display during the event, which welcomes visitors from the UK and other destinations across the whole of Europe. Some tourists come from destinations as far away as the United States.
Considered one of the premier dance events in all of Europe, the Montpellier Dance Festival features more than 300 choreography companies whose members attend in order to collaborate with one another, sharing the latest and trendiest movements and perspectives on dance. Each year, more than 100 of these talented companies also perform for extremely large audiences in venues across the city. This works out to more than ten performances per day for the full ten days of the annual dance festival.
In between enjoying the dance culture that thickly permeates the bustling city during this time, tourists can also take advantage of the relaxing beach atmosphere. Montpellier is located on the Mediterranean coast and offers some of the best swimming and sunbathing in all of France. As Montpellier is one of the largest cities in the nation, there is also a wealth of museums, restaurants and galleries to keep tourists amused and engaged in between dance shows.