Nelson Cheapest Fares
To search and book flights to Nelson in 2022 and 2023, please enter your requirements and click the search button above.
The Woollaston Nelson Jazz and Blues Festival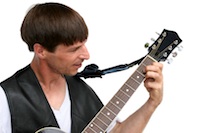 Taking place each January, the Woollaston Nelson Jazz and Blues Festival is an eight-day event that celebrates the world of blues and jazz music and attracts more than 25,000 spectators.
To get to Nelson, there is a domestic airport that is 40 miles from the main city destination. There are a number of flights leaving the United Kingdom that arrive in the main city of Auckland and, from there, a domestic flight to Nelson Airport can be taken. The majority of flights to New Zealand are from London-based airports, though none of them are direct to Nelson. There are plenty of hotels and other accommodation including motels, lodges or bed and breakfasts that are available in Nelson.
There is a wide range of different genres of music on offer at the Woollaston Nelson Jazz and Blues Festival, including big band, swing, jazz standard, acoustic guitar and old blues. It is not a festival that is open to just local musicians as the event hosts a number of international artists. As well as the free events, there are also a number of ticketed concerts and a number of master classes
The program of events during the festival is a mixture of outdoor events, master classes at different locations throughout Nelson and exclusive ticketed events. Due to the popularity of the event there are a number of the arts who attend that will return each year. The Woollaston Nelson Jazz and Blues Festival is thee destination for any jazz lovers.