Pereira Cheapest Fares
To search and book flights to Pereira in 2022 and 2023, please enter your requirements and click the search button above.
Enjoy the out Fiestas se La Cosecha in Pereira, Colombia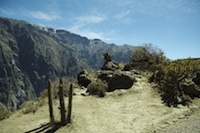 Pereira is a natural destination choice for those who enjoy beauty. This capital city is located in the western region of Colombia where it sits in a valley that is part of the Western Andes Mountain Range.
It is most known for its many private and public universities; however, the city has an obvious European ambiance. The surroundings will have you feeling like you are in the Swiss Alps. It is also a distinctive area with one of the only eight microclimates in the world. This means you can experience all types of weather in a single day.
Local attractions include Cathedral La Probreza and Olaya Herrera, which is a beautiful part that overlooks the city. From here, visitors can see the neighbouring Colombian mountain ranges, coffee plantations, rivers, valleys, and the famous cities of La Virginia and Santa Rosa de Cabal.
There is also the magnificent eco-park of El Cedral where people can enjoy breathtaking city views as well as take in some of the many nature walks and hiking trails. Afterwards, relax and grab something to eat at one of the restaurants. Other local attractions include the Zoo Matecana, Museum of Modern Art, Bolivar Square and the Orchids, and Catleyas Garden.
Pereira is also an idea destination choice for those wanting to experience some local festivities. During the month of August, check out Fiestas se La Cosecha, which is the city's annual Harvest Festival. This weeklong event is filled with activities, traditional food, and stages of local musical talent.