Poznan Cheapest Fares
To search and book flights to Poznan in 2020 and 2021, please enter your requirements and click the search button above.
Theatre Festivals Come to Poznan Every Summer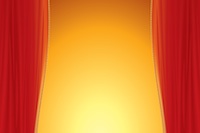 The historic, Old World city of Poznan is a centre for the theatre arts in this region of Poland. People from around the world flock to Poznan every year to not only soak up the unique Polish culture that radiates from every fibre of this destination, but also to experience Poznan as a living stage for theatre productions during the Malta Theatre Festival.
Throughout the week-long international festival, theatre companies from around the world gather in Poznan. Every inch of the city becomes a venue for the arts, from courtyards to monuments to public streets and town squares. Outdoor and indoor theatre productions are held throughout the festival, drawing hundreds of thousands of spectators. Recently, the festival has expanded its focus from traditional forms of theatre to more innovative approaches to the performance arts. Concerts are also held at various venues, featuring international artists, both successful and up and coming.
By visiting Poznan during the festival it is easy to see that the city is attempting to earn its place as a European capital of culture. Although the Malta Theatre Festival showcases the widest array of performances packed into a short amount of time, the city is also a centre for cultural events such as these throughout the rest of the year. Theatre fairs, festivals and other performances are mainstays of Poznan's attractions, and make it a popular cultural destination.
Daily flights to Poznan are available throughout the year for those wishing to experience the cultural awakening of this charming European city.