Wroclaw Cheapest Fares
To search and book flights to Wroclaw in 2020 and 2021, please enter your requirements and click the search button above.
The International Wratislavia Cantans Festival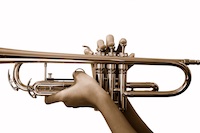 The beautiful city of Wroclaw in southwest Poland is also known as the "Venice of Poland," and it is here that the annual International Wratislavia Cantans Festival (also referred to as The International Festival of Oratorio and Cantata Music), takes place. The event was established in 1966 by composer and conductor Andrzej Markowski. It occurs every September and continues for approximately two to three weeks.
The International Wratislavia Cantans Festival is arguably the most important classical music festival in Europe. It is an international music and fine arts festival featuring many international celebrities, and is the most famous of the Wroclaw Festivals. The event attracts nearly 25,000 people every year who come to enjoy performances by choirs, orchestras, and soloists from all over the world.
Every year more than 2,000 artists from many different countries perform in concerts, symphonies, opera, chamber music, and ballet. In addition to these performances, there are also opening parties, vocal and instrumental recitals, and the sacral music of different religions. The performances are given in a wide variety of stunning historical venues within Wroclaw, as well as in several other destinations in Lower Silesia.
The festival has published an overview on CD-ROMS, i-DVD's, video cassettes, as well as in two albums of photography, in order to give its visitors a sample of what to expect at this truly stunning festival.