Shenyang Cheapest Fares
To search and book flights to Shenyang in 2019 and 2020, please enter your requirements and click the search button above.
Shenyang International Ice and Snow Festival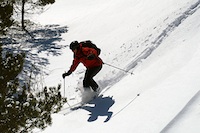 The Shenyang International Ice and Snow Festival began in 1993 and is now quickly becoming one of China's most famous tourist events during the winter. Sightseeing, sports, and recreation are all combined in the festival, which attracts many tourists from all over the world every year. One of the primary reasons for the recent increase in tourism to the area is the presence of the festival.
The festival typically lasts up to four weeks during December through February, depending on the weather, and it always begins with a stunning ceremony to open the event. The main venues involved are the Qipanshan Ski Resort, the Dongbeiya Ski Resort, and the Baiqingzhai Ski Resort. The three areas at the festival include the area for entertainment, which gives visitors a varied assortment of skiing equipment for their use and enjoyment. Another is the Ice and Snow Sculpture Area, where visitors can look with pleasure at a selection of life like snow sculptures and ice-carvings. The final area is the Alpine Skiing Area, where tourists can lease equipment for skiing and can enjoy a fun, exciting winter holiday.
During the festival there are special performances including circus performances, folklore shows, traditional dances, and fire dragons. Each year there is a different events schedule in order to include new and fun activities. Great sights of the snow and ice world can be observed from hot air balloons that drift through the sky, making it a perfect spot for the keen photographer.