Cheap Flights to Varanasi (VNS) from UK Airports
Book flights to Varanasi
Varanasi Cheapest Fares
To search and book flights to Varanasi in 2021, please enter your requirements and click the search button above.
Celebrate the Ram Lila Festival in Varanasi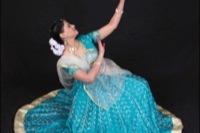 Every year, the city of Varanasi in India goes through a remarkable transformation that occurs to tell a very special story.
If you visit Varanasi around October time, you can watch the amazing events of the Ram Lila Festival. It is part of the Indian culture and is watched by thousands of people every year. The festival takes place in and around Ramnagar Fort in Varanasi and remembers an epic story from mythology. The story takes place on several stages and tells of the marriage that took place between Lord Rama and Sita. Other parts of India have similar events, but Varanasi stands out as one of the most memorable of them all.
The most remarkable thing about the festival is its length, as the performances take place over the space of days and weeks. This is not a two-hour play – it is a delight that gives every visitor an insight into an essential and ongoing piece of Indian history. It is also very lively and nothing is spared in terms of the effort that goes into each performance. Surprisingly there is also very little electronic equipment used. It is the sheer power of the performance that makes it a wonderful sight to see. As you can tell, visiting Varanasi in October could be more memorable than you would think, plan your trip to include experiences that you will remember for a lifetime.