Srilankan Airlines Flights and Routes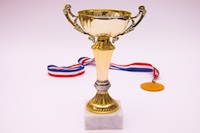 Srilankan Airlines is a major Asian carrier and flies to 48 destinations in 27 countries
Sri Lankan Airlines has enjoyed great success at the Sri Lankan Tourism Authority Awards. The airline won the prestigious "Airline of the Year" award for its continued contribution to inbound tourism traffic. This is the third year in a row that Sri Lankan Airlines has won this award. This continued success has led to the airline being inducted into the award's Hall of Fame.
Sri Lankan Airlines was also successful in two other categories: promoting inbound tourism, and best print media presentation in-flight magazine. This record haul was celebrated by all associated with the airline. Other recent awards successes include recognition of the superb in-flight catering by the International Travel Catering Association. Sri Lankan Airlines won two of the seven prestigious Mercury Awards for in-flight catering. The awards won were for environmental sustainability and the airline's innovative food waste sterilisation systems. The airline's catering programme is so successful that Sri Lankan Airways have begun producing food for other airlines.
In addition to its success at awards ceremonies, Sri Lankan Airlines has recently updated its fleet of planes. Business and leisure passengers can enjoy unrivalled comfort on its brand new Airbus fleet, completing their journeys in new and comfortable surroundings.
Sri Lankan Airlines offers daily direct flights from London Heathrow to Colombo, Male and Abu Dhabi. Sri Lankan Airlines also runs code sharing agreements with four major airlines, increasing its reach and the number of connections available to its customers. The airline works intensively with BMI, Etihad Airways, Malaysia Airways and Mihin Lanka.
Srilankan Airlines is a member of OneWorld