A Fine old City With Many Modern Flourishes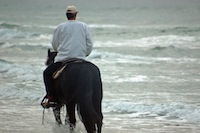 Linköping is Sweden's fifth-largest city and an excellent place to spend either a weekend or longer. With plenty to see and do, generous hospitality and comfortable accommodation, this destination is becoming more and more popular with international travellers.
The city dates back to the 12th century and there are several castles in the surrounding area, which are worth visiting. One of the most impressive is Linköping Castle, which is located in the city itself; part of it is now a museum. For travellers interested in aviation, a trip to the Air Force Museum is a special experience.
Beautiful countryside, featuring canals, woods and lakes, provide opportunities for many outdoor activities, including horse riding, kayaking, fishing and hiking. The pure country air provides a welcome tonic for visitors more used to a poorer quality of environment.
Small independent hotels are a popular choice with many visitors, though there also hotels from large, international chains, many of which offer saunas and other wellness facilities. Bed and breakfast, camping and hostels are all available too, suiting every pocket.
The Swedish are proud of their culinary traditions and the many cafés provide a delicious range of local pastries. As might be expected in such a popular tourist destination, there also restaurants serving international dishes, ensuring there is plenty of quality choice to suit all tastes.
Shopping is a major attraction, with a mix of large stores, boutiques and speciality shops, both in the city centre and in the surrounding streets, while a lively nightlife is concentrated around Ågatan Street and Stora Torget Square.