Palmerston North Cheapest Fares
To search and book flights to Palmerston North in 2020 and 2021, please enter your requirements and click the search button above.
Palmerston North is a prime destination for international sporting events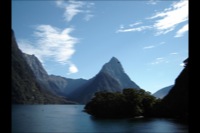 Located in the city of Palmerston North, lower North Island New Zealand, Arena Manawatu is one of the premier sporting and event complexes in New Zealand. This state of the art leisure and events facility will host two pool games in the upcoming Rugby World Cup.
The Manawatu Arena located in the heart Palmerston North has a park-like environment and boasts 33 individual indoor and outdoor venues within its 18-hectare site. As one of the busiest and most versatile activities complexes in New Zealand, they handle at least 8000 bookings annually, sporting events as well as trade shows, exhibitions, conferences, conventions, festivals, concerts, and leisure events.
The Manawatu complex is just one of the many developments that the administration of Palmerston North are promoting to transform the city into a progressive and inviting centre for tourism and business.
The city has adopted many slogans in its history but the current one "Young Heart, Easy Living", indicates that Palmerston North is a city of young people and people with a growth attitude. With its excellent university and some of New Zealand's largest companies, Palmerston North has progressed from a fairly small town to one of New Zealand's prime destinations for business travellers and tourists alike.
The city, surrounded, as it is, by the high country of Ruahine and Tararua Range, as well as the coastal plains and beaches of Tangimoana and Himatangi, is an agricultural heartland of great natural beauty
.